WMGS October Monthly Meeting & Annual Meeting
Wednesday, October 7 from 6:00 pm

-

8:00 pm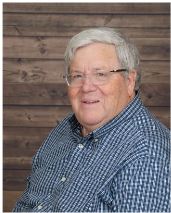 John Putnam will be joining us again at our October 7th meeting for an intriguing
presentation: "The Salem Witchcraft Hysteria: A Cauldron of Religious, Economic, Social, and Political Ingredients Gone Awry."
As a descendant of both the protagonists and antagonists of those involved in the
Salem witchcraft trials, the historical story of this event becomes a genealogical
story for John as well. His direct Putnam ancestors were involved in most aspects
of the witchcraft hysteria that occurred in his ancestral hometown of Salem Village
(now Danvers, MA). John will share many genealogical, historical, religious,
social, economic, and political factors that led to and followed the horrific events
in 1692. Whether you have Salem ancestry or not, witchcraft hysteria affected
many of our ancestors in countries around the world.
This is the second in a series of lectures on New England genealogy that John will be presenting to WMGS.
Annual Meeting
Since there is no end in sight to our quarantine, the Board has decided to proceed
with an abbreviated Annual Meeting which will be held virtually via Zoom.
Following our speaker's presentation on October 7th, we will hold the Annual
Meeting. The agenda will include a budget report by the Treasurer, discussion and
vote on proposed Bylaws revisions, and an election of a vice-president, secretary,
assistant treasurer and one director. A Nominating Committee has been appointed
and they will present a slate of candidates at the meeting. Nominations will also be
accepted from the floor.