WMGS Monthly Meeting: Understanding Massachusetts Vital Records
Wednesday, March 3 from 6:00 pm

-

8:00 pm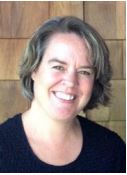 We're looking forward to our March 3rd, 2021 meeting, as we'll be joined by Marian
Pierre-Louis, who will present a highly anticipated presentation titled "Understanding
Massachusetts Vital Records."
Marian Pierre-Louis is a genealogy professional who specializes in educational outreach through webinars, internet broadcasts, and video. Her areas of expertise include house history research, southern New England research, and solving brick walls. Since the rise in interest of genetic genealogy, Marian has become addicted to using DNA to help solve genealogy mysteries. Marian is the host of the Genealogy Professional Podcast. She has also produced and hosted 100 episodes of Fieldstone Common, a history podcast. Marian is the Online Education Producer for Legacy Family Tree Webinars where she produces online genealogy education classes. Once a month you'll find her as the evening host of Legacy Family Tree Webinars.
Most people know that Massachusetts has rich vital records dating back to the 1600s. Making the most of Massachusetts vital records requires understanding the nuances of the records. Marian will talk about original sources, such as town record books, as well as the many printed and database options. Learn how to use the "tan books," vital records from 1841, and all the lesser-known resources available.
Mark your calendars so you won't miss this important presentation on Wednesday, March 3rd at 6 PM.