WMGS Monthly Meeting
Wednesday, July 1 from 6:00 pm

-

8:00 pm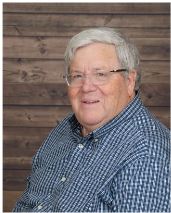 Our July 1st monthly meeting will feature John Putnam, who will join us live from Colorado!
A Southwick native, John is a UMass graduate with a degree in government/political science and a past president of the Pikes Peak Genealogical Society.  His interest in genealogy started at a young age when his two grandmothers would tell family stories.  As John is a twelfth generation New Englander, there were many stories to be told.  John's Putnam ancestors lived in Salem/Danvers, MA where  they were very involved in the Salem Witchcraft incident.  Both his parents were active  in their local historical society and frequently added to John's interest in Western Massachusetts' local history.
The title of John's presentation is "Untangling Your New England Roots: An Overview from Settlement to the Seven Years War." 
John will discuss the history and migration patterns that our ancestors experienced during pre-Revolutionary times. Many present-day Americans can trace their ancestry back to the Great Migration. John will share the importance of understanding New England's history, its settlement patterns, and its town structure to improve your chances to tackle New England brick walls. It's often difficult to know where to look for records unless you know the area's history, not to mention the formative activities that our ancestors undertook, which provide rich stories for your family histories.