Skills Night
Wednesday, June 5 from 6:00 pm

-

8:00 pm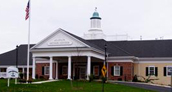 June 2019 Meeting – Skills Night
Our 2nd annual Skills Night will be held at our June 5th meeting this year. This is an opportunity to explore a variety of topics, tools, and resources that will assist you in your genealogy research. It is an informal event with attendees being able to freely move around stations, with facilitators at each station to chat and answer questions. We'll be set up in the Dining Room this year, allowing us to spread out more.
We're bringing back some of the topics from last year, but we'll also have a few new ones. There will be something for everyone, whether you're a beginner or a seasoned pro. Need help with general research? We'll have tips, techniques and search methods. Are you having difficulty finding ancestors in early census records? Or, perhaps you're having difficulty finding military records for those who served our country. We've got these covered!
Would you like to know more about capturing family memories and recording methods? We'll cover that with displays of photo & document scanning tools. Want to learn about an easy-to-use online tool to help you make sense of your DNA results?
Do you focus your genealogical research on Ireland, Quebec and other provinces in Canada, Western Massachusetts, upstate New York, or Palatine research? Do you need general resources? Or, would you like to chat about a specific research problem? If so, bring a description of the problem and you'll be able to talk with researchers who might be able to help.
Perhaps you want to plan a research trip, but it seems overwhelming. We'll provide information on what you should do in advance, so that you'll make the most of your time and maximize your chances of finding what you need.