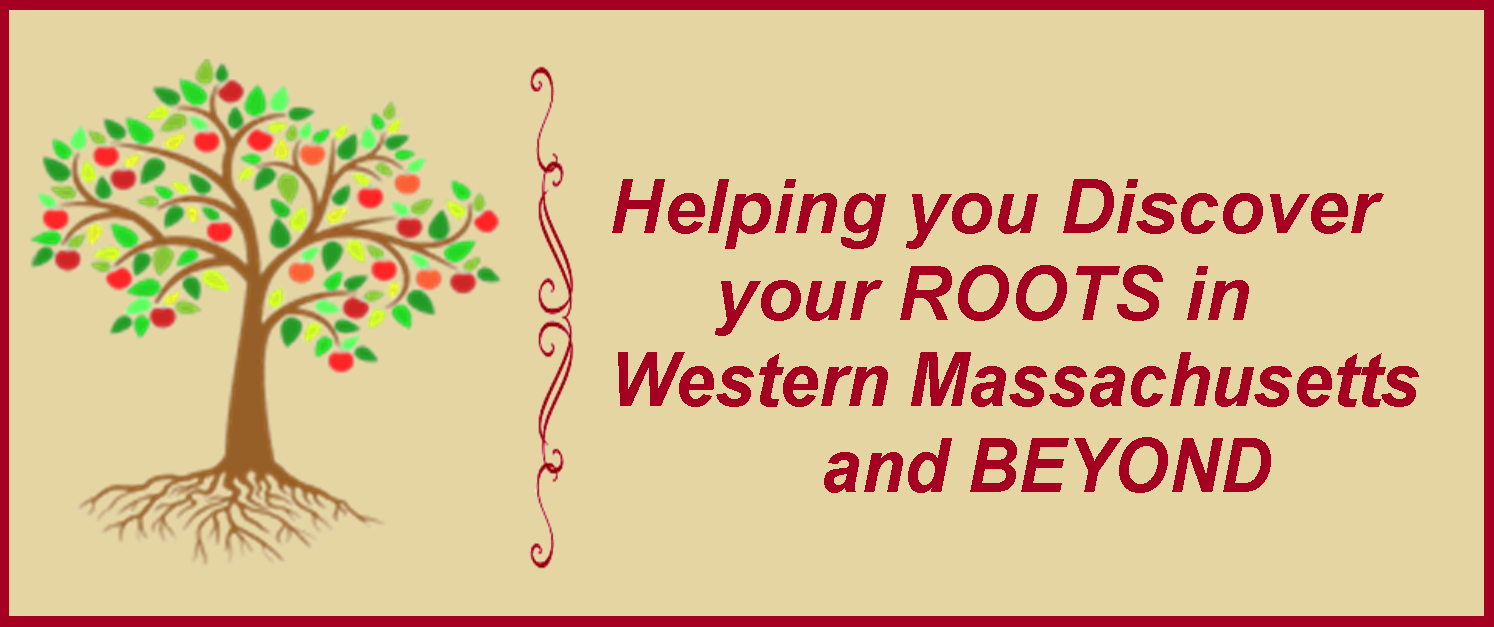 Welcome to the Western Massachusetts Genealogical Society, Inc.  WMGS is a 501(c)3 non-profit organization whose members enjoy researching and documenting their family ancestry and history.
Since its beginning in 1972, the Western Massachusetts Genealogical Society (WMGS) has been assisting researchers at all levels, from beginners to those with years of experience.
WMGS serves the Western Massachusetts counties of Hampden, Hampshire, Berkshire and Franklin, as well as the Connecticut counties of Litchfield, Hartford and Tolland including anyone with ancestors from this area.
Local as well as nationally known speakers are featured at monthly meetings held at the Agawam Senior Center in Agawam, Massachusetts.  The presentations are either live or in a virtual format that greatly expands the pool of talented genealogists along with experts in related fields who present educational programs.
WMGS is proud to have been a sponsoring society of the New England Regional Genealogical Conference (NERGC), held April 3 – 6, 2019 in Manchester, NH; and April 26 – 29, 2017 in Springfield, MA.
We invite you to:
browse our website, which offers many resources
attend our next meeting
join to enjoy the benefits of our society
contact us with your questions or thoughts, and always feel free to share a story
follow us on social media: Facebook, Pinterest and Twitter
We would love to see you as well as hear from you.
The Board of Directors
Western Massachusetts Genealogical Society, Inc.